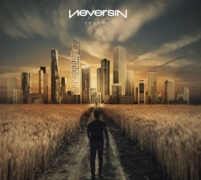 NEW ALBUM
"REVAMP"
OUT NOW ON ALL THE
BEST DIGITAL PLATFORMS

Siamo lieti di annunciare l'ingresso in formazione di Nicola Ciarlini alla voce! Siamo quindi pronti per tornare sul palco e lo faremo il 21 gennaio 2023 per presentare il nuovo album "REVAMP" in un epico live al Re di Mezzo di Due Carrare (PD). Non mancate!e!

We're glad to announce that vocalist Nicola Ciarlini is now part of the NeversiN family! Now we're ready to hit the stage! We're also proud to announce that on January 21, 2023 the new album "REVAMP" will be released! Save the date!!
[ LATEST VIDEOS ]